Lulusan baru/Pengalaman kerja kurang dari 1 tahun
DESKRIPSI PEKERJAAN
This one-year training program for fresh graduates includes professional and leadership training using classroom coursework, work-based assignments, coaching, on-the-job projects and other development opportunities
Throughout the course of the program, you will rotate through assignments designed to enhance your leadership skills and augment your technical capabilities
Requirements:
Bachelor degree in :

Mechanical Engineering
Electrical Engineering
Materials Science/Metallurgy Engineering
Marine / Ocean / Shipbuilding Engineering
Civil Engineering
And equivalent

Minimum GPA of 3.0 (4.0 scale)
Maximum Age 25 years old
Must be willing to relocate and travel as required by program
Strong in communication and interpersonal skills
Demonstrated leadership potential
LOKASI KERJA
Alamat
Jl. Swadaya II No. 7, Jakarta Selatan, Tanjung Barat, Jagakarsa
GAMBARAN PERUSAHAAN
Waktu Proses Lamaran
Lebih dari 2 minggu
Industri
Konstruksi/Bangunan/Teknik
Nomor Telepon
021-7803300
Ukuran Perusahaan
201 – 500 pekerja
Waktu Bekerja
Waktu regular, Senin – Jumat
Gaya Berpakaian
Bisnis (contoh: Kemeja)
Tunjangan
Kesehatan, Tunjangan Lainnya
Bahasa yang Digunakan
Bahasa Indonesia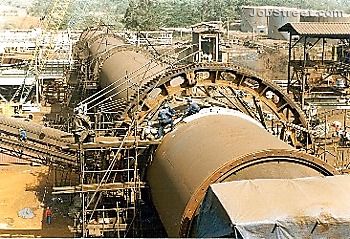 INFORMASI PERUSAHAAN
PT Truba Jaya Engineering is a fast growing construction company based in Jakarta, working in the field of power plant, industrial plant and also oil and gas plant. Customer satisfaction is our prime goal and we believe that the quality of our services is the key to long and fruitful business relationships. The company has gained a reputation on reliability that is moulded by the company's Core Values – Integrity, Teamwork, Transparency, Creativity, Winning Spirit and Excellence that inspires its workforce to be at the cutting edge of their skill and broaden their view.
Our management team exclusively consists of mature, proactive, eminently qualified professionals. Together with our highly trained and skilled enginers, supervisors inspectors, operators and craftsman, they operate in increasingly streamlined, 'flater' organisation which is more responsive to the needs of today's demand. Our project sites, for instance, are always directly managed by senior project management staff with adequate authority and overall responsibility.
We constantly evaluate and improve ourselves both through quality control and reward schemes as well as comprehensive human resources development programs. Our aggressive performance management system have installed a business sense in engineers and widely established the understanding that marketing means the entire workforce's involvement.
As a result you will find that everybody in Truba Jaya Engineering understand the company's direction, and what is expected of them in this new era of rapid globalisation. "To provide smooth, cost-competitive products and services without compromising quality and safety".
MENGAPA BERGABUNG DENGAN KAMI?
MISSION STATEMENT
To deliver Professional Service in EPC, Construction and Maintenance focusing On Industrial, Oil & Gas and Power Plant By using Proven Method & Technology And Effective & Efficient Project Management for Stakeholders Satisfaction.
ENGINEERING, PROCUREMENT & CONTRUCTION
VISION STATEMENT
To become a reputable and competitive epc company in oil & gas, industrial and power plant through:
    optimum engineering design
    strong procurement management
    strategic partnership
    effective & efficient project management
Informasi lebih lanjut di www.jobstreet.co.id